Bachelor of Arts
in Social Science
with a Preliminary Single Subject Teaching Credential
(California)
4-week
COURSES
Start sooner and finish faster with our innovative course design.
Year-round
enrollment
Our admissions team reviews applications year-round.
185k+ Alumni Worldwide
Become a member of NU's global community.
Program Overview
Prepare for a career as a teacher of social studies and history in middle or high school with the Bachelor of Arts in Social Science with a Preliminary Single Subject Teaching Credential. It combines rigorous coursework in history and social sciences with a concentration on world, U.S., and California history.
In the BA Social Science program, you'll explore the demographic, economic, and political impacts to the history of California from the time of the Spaniards to the present. You'll learn to look at familiar places and cultures from an entirely new perspective and while doing so, develop your skills in critical thinking, reading, writing, and researching. As the specialized courses are combined with sound educational methodology and student teacher training, you'll leave prepared to enter the education field as a respected teacher of social studies or history.
*Please note: Students need to satisfy/pass the Basic Skills Requirement (e.g., CBEST) and Subject Matter Competency Requirement (e.g., CSET) early (prior to Credential Area Methods coursework) into their programs to avoid interruptions to program progress and/or financial aid arrangements.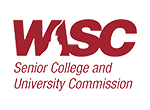 The Western Association of Schools and Colleges (WASC) accredits public and private schools, colleges, and universities in the U.S.
Course Details
Course Listing
Preparation for the Major
9 courses; 40.5 quarter units
Course Name
HIS 220A United States History I – 4.50
Prerequisite: ENG 102
Survey of American history from pre-colonial times through Reconstruction. Explores economic, political, social and cultural factors that shaped the origins of the nation, including the Revolution, the Constitution and the Civil War. Special attention is paid to issues of race, class, gender and ethnicity. Includes study of the Constitution.
HIS 220B United States History II – 4.50
Prerequisite: ENG 102
Survey of American history from Reconstruction to the present. Explores economic, political, social, and cultural factors that shaped the development of the nation, including industrialization, America's emergence as a world power and the challenges of the late 20th century. Pays special attention to issues of race, class, gender and ethnicity.
HIS 233 World Civilizations I – 4.50
Prerequisite: ENG 102
Discusses how distinctive cultures, economies and societies of the world developed from prehistoric times to the European conquest of the Americas (ca. 1500 C.E.). Explores issues of gender, class, personal identity, war, religion, urban life, and ecology pertaining to the history of civilizations in Asia, Africa, the Americas, and Europe.
HIS 234 World Civilizations II – 4.50
Prerequisite: ENG 102
Discusses how the cultures, economies, and societies of the world developed since 1500 C.E. Explores issues of class and class conflict, personal and cultural identity, race, work, industrial development, colonialism, ecology, and political and economic life pertaining to the history of civilizations in Asia, Africa, the Americas, and Europe.
POL 100 Introduction to Politics – 4.50
Prerequisite: ENG 102
A broad overview of the field of political science including main issues and central questions studies by political scientists and methods used to gain knowledge about politics. A survey course designed to acquaint the student with selective concepts, theories, and of political process.
POL 201 American Politics – 4.50
Prerequisite: ENG 102
A critical introduction to the structure of American government. Topics include classical and modern democratic theories, constitutionalism and federalism; the political process, including the mass media, voting behavior and political parties and interest groups; the institutions of government; the courts, civil liberties and civil rights; and public policy. (Includes study of the Constitution)
Examination of relationships between geographical features of the earth and human societies. Includes the study of map construction, mapping tools, geographical data, and the influence of geomorphological features on the development and spatial distribution of political systems, languages, and religions.
ECO 203 Principles of Microeconomics – 4.50
In this course, students will study the price system, market structures, and consumer theory. Topics covered include supply and demand, price controls, public policy, the theory of the firm, cost and revenue concepts, forms of competition, elasticity, and efficient resource allocation, among others.
ECO 204 Principles of Macroeconomics – 4.50
This course provides an examination of aggregate economic activity. It includes a study of aggregate supply and demand, the monetary and banking systems, aggregate economic accounting, inflation, unemployment, the business cycle, macroeconomic policy, and economic progress and stability, among other things.
Social Science Requirements
11 courses; 49.5 quarter units
Course Name
HIS 431 The Ancient World – 4.50
Prerequisite: ENG 102; HIS 233
Examines ancient world history from 10,000 B.C.E. to 500 B.C.E., including Neolithic revolution; rise of settled agriculture; complex societies and organized states in North Africa, Southwest Asia, South and East Asia, Mesoamerica, and South America; rise and decline of great powers in those areas; formation of Aegean civilization in Greece.
HIS 432 The Classical World – 4.50
Prerequisite: ENG 102; HIS 233
Examines religious, political and philosophical innovations of classical period (500 B.C.E. to 500 C. E.) in Mediterranean region, China, and India; rise and fall of Greek, Roman, Han, Mauryan and Gupta empires; rise of important regional states like Meroë, Angkor, Teotihuacán, and Maya city-states in Mesoamerica.
HIS 434 Modern World, 1500 to Present – 4.50
Prerequisite: ENG 102; HIS 234
Examines colonial expansion of Europe; Islamic empires of Asia; regional powers in Eurasia; revolutions in the Atlantic world; the Industrial Revolution; the new imperialism; revolutions in Eurasia and Latin America after 1900; global wars and their consequences; national liberation and decolonization; the Cold War; post-Cold War realignments.
HIS 400 Historical Theories & Methods – 4.50
Prerequisite: ENG 240
Investigates the important methodologies and theories of history that buttress contemporary historical scholarship. Includes introduction to historiography; examines transformation of the historical profession over last 150 years and philosophical foundations of historical practice today; explores writings of historian, their historical assumptions, and theoretical framework of their interpretations.
HIS 360 American Colonial Experience – 4.50
Prerequisite: ENG 102; HIS 220A
Examines the various peoples and the economic, environmental, cultural, and political forces that shaped American development from the period before Europeans settled through the American Revolution. It evaluates key ecological changes after 1500 and the shaping of North American colonial society by mercantilism, merchant capitalism, and the slave trade.
HIS 361 Making and Sundering of Union – 4.50
Prerequisite: ENG 102; HIS 220A
Examines development of American society from the early national period through the Civil War (1783-1865), including framing of Constitution, westward expansion, economic development, slavery, sectional conflict, as well as an evaluation of the social, political, and military problems faced by the contending sides in the Civil War.
HIS 362 U.S. Between Wars, 1865-1917 – 4.50
Prerequisite: ENG 102; HIS 220B
Examines transformation of America and expansion of American influence after the Civil War through World War I. Includes reconstruction; demographic and economic expansion; industrialization and its consequences for labor and social relations; mass immigration; growth of American imperialism; socialist, populist, and progressive movements; and World War I and Wilsonianism.
HIS 363 U.S. Since World War I – 4.50
Prerequisite: ENG 102; HIS 220B
Examines social, economic, cultural, and political contours of modern America from 1920 to the present, including Great Depression, social dimensions of World War II, affluence and anxieties of 1950s, political and social movements of 1960s, and challenges of structuring a new global political economy in the 1970s and after.
HIS 410 California History – 4.50
Prerequisite: ENG 102
Through an historical and literary approach, this course examines the interaction of the hopes and dreams of the peoples of California from the arrival of the first peoples to the post-World War II boom. May involve work in oral history.
HIS 499 Capstone Research Project – 4.50
Prerequisite: ENG 240 or equivalent; HIS 400 and and completion of 31.5 quarter units of core courses in the major
This seminar is the capstone course for the history major. The objective of the capstone course is to produce a paper that is exemplified by extensive research, critical thought, and intellectual engagement. The project should excite students and deepen their historical understanding. As a "senior project," it will combine primary sources with secondary interpretations in an original and interesting way.
Degree and Course Requirements
To receive a Bachelor of Arts with a Major in Social Science with a Single Subject Teaching Credential (California), candidates must complete at least 180 quarter units as articulated below, 45 of which must be completed in residence at National University, 76.5 of which must be completed at the upper-division level and a minimum 69 units of General Education requirements. In the absence of transfer credit, additional general electives may be necessary to satisfy total units for the degree. The following courses are specific degree requirements.
Program Learning Outcomes
Assess the significance of major trends in U.S. and world history.
Discuss current concerns, new theories, new evidence, and issues that shape interpretation in history and the social sciences.
Conduct research in history and the social sciences supported by appropriate primary and secondary source materials.
Delineate the central demographic, economic, and political developments in the history of California from the eve of Spanish settlement to the present.
Utilize systematic observations, documentation, and other effective assessment strategies in a responsible manner to facilitate and account for learning and to support positive growth.
Design, implement, and evaluate standards-based lesson plans for learning and achievement in content areas.
Admissions
Enrolling in a university is a big decision. That's why our dedicated admissions team is here to guide you through the admissions process and help you find the right program for you and your career goals.
To that end, we've simplified and streamlined our application process, so you can get enrolled in your program right away. Because we accept and review applications year round, you can begin class as soon as next month, depending on your program and location of choice.
Learn more about undergraduate, graduate, military, and international student admissions, plus admissions information for transfer students. You can also learn more about our tuition rates and financial aid opportunities.
To speak with our admissions team, call (855) 355-6288 or request information and an advisor will contact you shortly. If you're ready to apply, simply start your application today

Why Choose National University
Four-Week Courses
75+ Degree Programs
Online or On-Site
Year-Round Enrollment
Military Friendly
We're proud to be a veteran-founded, San Diego-based nonprofit. Since 1971, our mission has been to provide accessible, achievable higher education to adult learners. Today, we educate students from across the U.S. and around the globe, with over 185,000 alumni worldwide.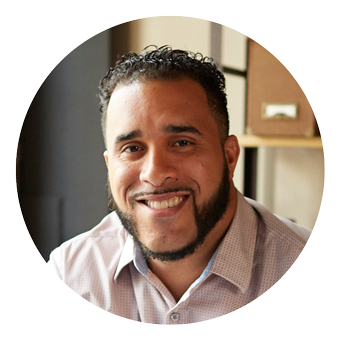 "National University has impacted my career. You can immediately apply what you learn in class to your business."
-Francisco R., Class of 2016


Introducing the
Opportunity Scholarship
In honor of our students, and in celebration of our 50th anniversary, National University is investing $30 million in new student scholarships. To learn more about the Opportunity Scholarship, how you can apply, and how much you can save, inquire today.
Program Disclosure
Successful completion and attainment of National University degrees do not lead to automatic or immediate licensure, employment, or certification in any state/country. The University cannot guarantee that any professional organization or business will accept a graduate's application to sit for any certification, licensure, or related exam for the purpose of professional certification.
Program availability varies by state. Many disciplines, professions, and jobs require disclosure of an individual's criminal history, and a variety of states require background checks to apply to, or be eligible for, certain certificates, registrations, and licenses. Existence of a criminal history may also subject an individual to denial of an initial application for a certificate, registration, or license and/or result in the revocation or suspension of an existing certificate, registration, or license. Requirements can vary by state, occupation, and/or licensing authority.
NU graduates will be subject to additional requirements on a program, certification/licensure, employment, and state-by-state basis that can include one or more of the following items: internships, practicum experience, additional coursework, exams, tests, drug testing, earning an additional degree, and/or other training/education requirements.
All prospective students are advised to review employment, certification, and/or licensure requirements in their state, and to contact the certification/licensing body of the state and/or country where they intend to obtain certification/licensure to verify that these courses/programs qualify in that state/country, prior to enrolling. Prospective students are also advised to regularly review the state's/country's policies and procedures relating to certification/licensure, as those policies are subject to change.
National University degrees do not guarantee employment or salary of any kind. Prospective students are strongly encouraged to review desired job positions to review degrees, education, and/or training required to apply for desired positions. Prospective students should monitor these positions as requirements, salary, and other relevant factors can change over time.