Juris Doctor
JFK School of Law
at National University
Fall and Spring Start Dates
Our admissions team reviews applications year-round.
200k+ Alumni Worldwide
Become a member of NU's global community.
Program Overview
Interested in a career in the law? We are thrilled to announce that National University now offers a Juris Doctor Program!
As a result of the merger between National University and Northcentral University, the JFK School of Law at Northcentral University is now the JFK School of Law at National University. Please be patient while we update our website to reflect this exciting new offering.
To learn more about our fully online, accredited JD Program, please click here: https://www.ncu.edu/programs-degrees/programs/jfk-school-law
Accreditation
The JFK School of Law at National University is accredited by The Committee of Bar Examiners of the State Bar of California. Accreditation by The Committee of Bar Examiners permits graduates from JFK School of Law to take the California Bar Examination upon graduation and, when the graduate passes and complies with all other admission requirements, to practice law anywhere in California, in both State and federal courts.
Study at, or graduation from, this law school may not qualify a student to take the bar examination or be admitted to practice law in jurisdictions other than California. A student who intends to seek admission to practice law outside of California should contact the admitting authority in that jurisdiction for information regarding its education and admission requirements.
JFK makes no promise or guarantee that a student who completes the Juris Doctor degree will be licensed or admitted to practice law in California or any other State. Individual States have their own specific requirements for sitting for the bar exam including, but not limited to an individual's history and character to pass the Character review. Further, some States do not acknowledge CalBar approval as qualifying a student to take the Bar admission.
For information relating to the pass rates of John F. Kennedy School of Law graduates on the ten most recent administrations of the California Bar Examination, visit The State Bar of California's website at: http://www.calbar.ca.gov/Admissions/Law-School-Regulation/Exam-Statistics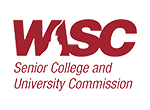 The Western Association of Schools and Colleges (WASC) accredits public and private schools, colleges, and universities in the U.S.
Admissions
Admissions Information The Juris Doctor Program offers two starting terms per year, one in the fall semester (August) and one in Spring semester (January). Several times a year, the School of Law hosts Information Seminars and Open Houses for people who are considering going to law school. Topics covered include the demands of our academic program, admission requirements and procedures, and the specific features of our program. The dean, faculty, and staff host these events with a panel that often includes students and graduates who talk about their law school experiences. www.ncu.edu/law/admissions
Why Choose National University
75+ Degree Programs
Online or On-Site
Fall and Spring Start Dates
Military Friendly
We're proud to be a veteran-founded, San Diego-based nonprofit. Since 1971, our mission has been to provide accessible, achievable higher education to adult learners. Today, we educate students from across the U.S. and around the globe, with over 200,000 alumni worldwide.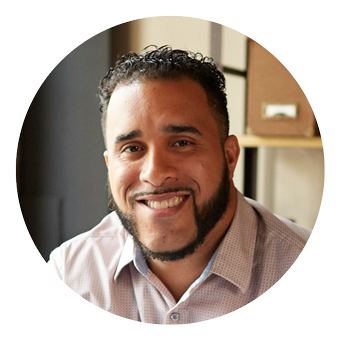 "National University has impacted my career. You can immediately apply what you learn in class to your business."
-Francisco R., Class of 2016
Program Disclosure
Successful completion and attainment of National University degrees do not lead to automatic or immediate licensure, employment, or certification in any state/country. The University cannot guarantee that any professional organization or business will accept a graduate's application to sit for any certification, licensure, or related exam for the purpose of professional certification.
Program availability varies by state. Many disciplines, professions, and jobs require disclosure of an individual's criminal history, and a variety of states require background checks to apply to, or be eligible for, certain certificates, registrations, and licenses. Existence of a criminal history may also subject an individual to denial of an initial application for a certificate, registration, or license and/or result in the revocation or suspension of an existing certificate, registration, or license. Requirements can vary by state, occupation, and/or licensing authority.
NU graduates will be subject to additional requirements on a program, certification/licensure, employment, and state-by-state basis that can include one or more of the following items: internships, practicum experience, additional coursework, exams, tests, drug testing, earning an additional degree, and/or other training/education requirements.
All prospective students are advised to review employment, certification, and/or licensure requirements in their state, and to contact the certification/licensing body of the state and/or country where they intend to obtain certification/licensure to verify that these courses/programs qualify in that state/country, prior to enrolling. Prospective students are also advised to regularly review the state's/country's policies and procedures relating to certification/licensure, as those policies are subject to change.
National University degrees do not guarantee employment or salary of any kind. Prospective students are strongly encouraged to review desired job positions to review degrees, education, and/or training required to apply for desired positions. Prospective students should monitor these positions as requirements, salary, and other relevant factors can change over time.