Master of Arts in
Sport Psychology
– Doctor of Psychology
(PsyD) Dual Degree
Year-round
enrollment
Our admissions team reviews applications year-round.
4-week
COURSES
Start sooner and finish faster with our innovative course design.
185k+ Alumni Worldwide
Become a member of NU's global community.
Get Psyched for a Career Helping Athletes Improve Their Performance
NU offers an innovative dual-degree program that prepares students to work in clinical settings, as well as with athletes in sports settings. This program provides a unique training opportunity with clinical clients, as well as athletes with clinical concerns while preparing you to apply the skills and knowledge developed from the fields.
Both the Master of Arts in Sport Psychology and the Doctor of Psychology offer the highest level of available training in applied sport and clinical psychology, respectively. The MA/PsyD dual degree program is for practitioner-scholars who seek education and training in sport and clinical psychology.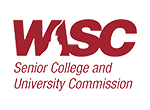 The Western Association of Schools and Colleges (WASC) accredits public and private schools, colleges, and universities in the U.S.
Degree and Course Requirements
Students who are currently enrolled in the Master of Arts in Sport Psychology and have at least a GPA of 3.0 and have completed the first 4 terms of graduate coursework may register for the Doctor of Psychology Transition plan. The concentration trains students in the specifics of how to integrate the clinical aspects of sport psychology through coursework and a clinical sport psychology externship.
Students who complete a course to satisfy PsyD core requirements cannot utilize the same course to satisfy concentration requirements.
Online (MA) and On-Campus (PsyD) Dual Degree with in-Person Clinical Training
With NU's Sport Psychology Dual Degree Program, you can earn your degree on your time. Online classes enable our students to connect with faculty, work on assignments, and attend class without having to significantly alter their everyday lives. In the first year, students follow their sport psychology courses, then enter the PsyD program. The Dual-Degree Program allows you to work with clinical clients and athletes, which allows you to apply the knowledge and skills from sport and clinical psychology.
Students will apply for approved internship sites anywhere in the country that are consistent with their individual interests, training needs, and professional goals. Students will build competency in the diverse clinical skills required of a professional psychologist. Students are required to complete two internships with regards to mental performance consulting. Students will apply for approved PsyD internship sites anywhere in the country that are consistent with their individual interests, training needs, and professional goals. Students will build competency in the diverse clinical skills required of a professional psychologist. Students are required to complete either one full-time, year-long internship or two-half-time, yearlong internships completed over two years' time.
This innovative linked program allows completion of both degrees within six years of intensive, full-time study (part-time options are available). Students typically earn their Master of Arts in Sport Psychology after their third year and their PsyD after their sixth year. With both degrees, along with licensure, graduates can use the title "sport psychologist" and apply to sit for the Certified Mental Performance Consultant® (CMPC) certification exam, administered through the Association for Applied Sport Psychology (AASP). Graduates also earn eligibility to take the psychology licensing exam for the state of California.
The Sport Psychology courses are fully online, and the Clinical Psychology (PsyD) courses are campus-based.
To learn more about each of these curriculums, visit the Master of Arts in Sport Psychology – Doctor of Psychology (PsyD) Dual-Degree program page.
What Can You Do as a Sport Psychologist?
Sport psychology has become increasingly popular as athletes seek to elevate their game by coping with competitive fears, sharpening their mental skills, and maintaining their confidence. A sport psychologist is a licensed mental health professional who may function as a trainer, consultant or therapist to athletes seeking to improve consistency in their performance.
While some schools offer doctoral degrees with a concentration in sport psychology, National University's curriculum is specifically designed for career-focused individuals seeking specialized credentials to pursue opportunities in this growing field. The Bureau of Labor Statistics expects the demand for psychologists – which includes sport psychologists – to grow by 8 percent between 2020 and 2030.
Expanding Your Future Career Options with this Dual Degree
By earning your MA in Sport Psychology and your Doctor of Psychology (PsyD), you create avenues to pursue beyond the specialized field of sport psychology. NU's program provides the highest level of training in the field of clinical psychology, equipping you with the necessary tools to serve communities in vital roles such as clinician, program administrator, evaluator, consultant, educator, and scholar. Not only are these professionals in demand, they're well compensated. The Bureau of Labor Statistics, the median annual wage for psychologists was $82,180 in May 2020.
Regardless of your current and future career goals, our mission is to train practitioner-scholars who will provide comprehensive and culturally sensitive services to a variety of communities. This mission is embraced by our diverse faculty, staff, and student community. Our particular focus on multicultural and diversity competence sets us apart from other PsyD programs.
Electives in this Dual-Degree Program
Electives (9 quarter units)
PSP 5820 Psychology of Coaching
PSP 5821 Gender Issues in Sport
PSP 5832 Psychology of Injury
PSP 5833 Kinesiology
PSP 5834 Motor Learning & Performance
PSP 5835 Exercise Psychology
PSP 5838 Health Psychology
PSP 5850A Clinical Sport Psychology
PSP 5841 Neuropsychology
PSP 5843 Mindful Approach to Performance A
PSP 5844 Mindful Approach to Performance B
PSP 5885 Best Practices Remote Consultation
PSP 9030 Develop a Consulting Practice A
PSP 9031 Develop a Consulting Practice B
A Convenient, Flexible Learning Experience
To make learning flexible and convenient, National University offers a variety of course formats, including online, on-site, and hybrid courses. In this program, you will take:
On-site courses – This includes on-ground, in-person course instruction, which could be either on-site or at another learning site at a specific time, place, and location. On-site courses may have course information, work, or other education-related items delivered through online environments and tools.
Online courses – This includes instruction that is fully virtual and online, comprised of regular and substantive interaction between students and their instructors in either an asynchronous or synchronous format. Asynchronous online classrooms provide instruction, lessons, and coursework via an online learning management system that allows students to view instructional materials each week at times of their choice. Synchronous classes require students to log in, engage, and attend at specific times and dates, leveraging web and videoconferencing technologies to provide instruction, lessons, and coursework in real time.
Please note that the modality of any course may vary from the scheduling of any program-specific courses on a month-to-month basis.
Program Learning Outcomes
As a graduate of National University's Sport Psychology PsyD dual degree program, you'll have knowledge, skills, and competencies in the following areas:
Demonstrate knowledge of the foundational concepts and guiding principles of scientific psychology
Develop, articulate, and maintain constructive and contextually sensitive working relationships with clients, colleagues, supervisors, and other professional contacts
Promote, restore, sustain, or enhance positive functioning and a sense of well-being in clients through preventive, developmental, or remedial services
Conduct problem identification , selection of appropriate methodology, analysis and interpretation of data, and clear and accurate communication of findings
Construct data files using advanced statistical and data programming techniques to solve practical problems in data analytics
Articulate, value, and work consciously with individual and contextual differences within intersecting systems, in accordance with professional standards, laws, and ethics
Describe, explain, synthesize, and apply performance enhancement techniques and theoretical perspectives with individual performers and teams
Describe, explain, synthesize, and apply various assessment tools in an evolving process to create effective action plans, including screening for clinical issues
Use counseling skills to develop working relationships with clients and learn how the self impacts the client-consultant relationship
Identify sources of bias within themselves, integrate concepts, and adapt their skills to work with a diverse range of populations
Critically analyze ethical and decision-making principles in a professional and culturally appropriate manner
Hear From Our Faculty
This PsyD program offers hands-on training to prepare for a variety of careers including clinician and program administrator.

"If you're committed to making a difference in the lives of high-performance individuals, this is a great program for you."
-Dr. Alvin McLean, Dean of JFK School of Psychology
Admissions
Enrolling in a university is a big decision. That's why our dedicated admissions team is here to guide you through the admissions process and help you find the right program for you and your career goals.
To that end, we've simplified and streamlined our application process, so you can get enrolled in your program right away. Because we accept and review applications year round, you can begin class as soon as next month, depending on your program and location of choice.
Learn more about undergraduate, graduate, military, and international student admissions, plus admissions information for transfer students. You can also learn more about our tuition rates and financial aid opportunities.
To speak with our admissions team, call (855) 355-6288 or request information and an advisor will contact you shortly. If you're ready to apply, simply start your application today

Why Choose National University
Four-Week Courses
75+ Degree Programs
Online or On-Site
Year-Round Enrollment
Military Friendly
We're proud to be a veteran-founded, San Diego-based nonprofit. Since 1971, our mission has been to provide accessible, achievable higher education to adult learners. Today, we educate students from across the U.S. and around the globe, with over 185,000 alumni worldwide.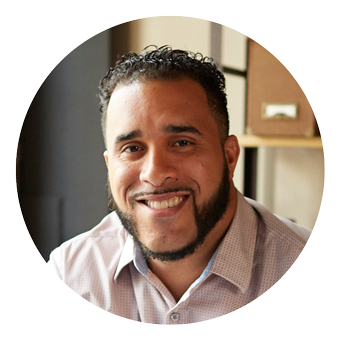 "National University has impacted my career. You can immediately apply what you learn in class to your business."
-Francisco R., Class of 2016


Introducing the
Opportunity Scholarship
In honor of our students, and in celebration of our 50th anniversary, National University is investing $30 million in new student scholarships. To learn more about the Opportunity Scholarship, how you can apply, and how much you can save, inquire today.
Program Disclosure
Successful completion and attainment of National University degrees do not lead to automatic or immediate licensure, employment, or certification in any state/country. The University cannot guarantee that any professional organization or business will accept a graduate's application to sit for any certification, licensure, or related exam for the purpose of professional certification.
Program availability varies by state. Many disciplines, professions, and jobs require disclosure of an individual's criminal history, and a variety of states require background checks to apply to, or be eligible for, certain certificates, registrations, and licenses. Existence of a criminal history may also subject an individual to denial of an initial application for a certificate, registration, or license and/or result in the revocation or suspension of an existing certificate, registration, or license. Requirements can vary by state, occupation, and/or licensing authority.
NU graduates will be subject to additional requirements on a program, certification/licensure, employment, and state-by-state basis that can include one or more of the following items: internships, practicum experience, additional coursework, exams, tests, drug testing, earning an additional degree, and/or other training/education requirements.
All prospective students are advised to review employment, certification, and/or licensure requirements in their state, and to contact the certification/licensing body of the state and/or country where they intend to obtain certification/licensure to verify that these courses/programs qualify in that state/country, prior to enrolling. Prospective students are also advised to regularly review the state's/country's policies and procedures relating to certification/licensure, as those policies are subject to change.
National University degrees do not guarantee employment or salary of any kind. Prospective students are strongly encouraged to review desired job positions to review degrees, education, and/or training required to apply for desired positions. Prospective students should monitor these positions as requirements, salary, and other relevant factors can change over time.