English Communication
Series (ECS)
4-week
COURSES
Start sooner and finish faster with our innovative course design.
Year-round
enrollment
Our admissions team reviews applications year-round.
185k+ Alumni Worldwide
Become a member of NU's global community.
Program Overview
English Communication Series (ECS) is designed to improve fundamental English language skills while learning more about intercultural, scholarly, and workplace communication. To transition from this program to the English for Academic Purposes (EAP) program, students must pass the ECS Exit Exam, which is offered during the last week of each term.
Initial placement in ECS is determined by the ELP Placement Exam scores or original scores from other placement tests recognized by National University.
Four-week term; offered every month.
3-day program
Cost: $500 per course for 3-day program (Tuesday, Wednesday, Thursday)
Hours: 72 hours per month/course
5-day program
Cost: $750 per course for 5-day program (Monday through Friday)
Hours: 90 hours per month/course
Please contact [email protected] for more details.
Click here for program specific course information.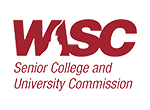 The Western Association of Schools and Colleges (WASC) accredits public and private schools, colleges, and universities in the U.S.
Course Details
Course Listing
Course Name
ECS1900X English Communication Skills I: Basic Personal and Workplace Communication
From first impressions to basic business correspondence (letters, faxes, memos, note-taking, and reports), students develop confidence in personal and workplace English communication skills. Develop foundation skills, improve organization, develop time management skills, and develop all four language modalities in English.
ECS1910X English Communication Skills II: Interpersonal Communication
From money matters and international trade to working together with colleagues and dealing with problems, students engage in English communication as they address work-related and interpersonal communication challenges. Students conduct a learning style inventory, and develop all four language modalities in English.
ECS1920X English Communication Skills III: Functional Communication
From conferences, interviews, and meetings to travel, marketing, and operations, students apply functional English communication skills, engage in interactivities (discussion, problem-solving and role play), and complete collaborative projects. Students explore multiple intelligences, and develop all four language modalities in English.
ECS1930X English Communication Skills IV: Cross-Cultural Communication
Students develop useful language skills to ask question or ask for clarification and apply expressions for language activation. Students engage in role play, make contributions in discussion groups, and practice the role of conversation leader. Students develop all four language modalities in English.
ECS1940X English Communication Skills V: Communication through Teamwork
Students learn about the roles of team members and engage in teamwork activities to encourage reflection and application of higher-order thinking skills. Students develop all four language modalities in English through teamwork activities.
ECS1950X English Communication Skills VI: Communicative confidence
Students identify and practice listening and speaking techniques and increase confidence through interactivities as well as continue to develop all four language modalities in English through performance-based activities.
ECS1960X English Communication Skills VII: Collaborative Problem-solving
Students explore different types of problems and discover why problem-solving skills are essential for their studies. Through collaborative projects that require the students to apply all four language modalities in English, students use imagination and creative thinking to find solutions to a variety of relevant problems.
ECS1970X English Communication Skills VIII: Using Data to Communicate
Students create and explain graphs, charts, and diagrams in conjunction with formal presentations and written assignments including the application of all four language modalities.
ECS1975X English Communication Skills IX: Graphic Organizer to Communicate Ideas
Students use a variety of graphic organizers to take notes, brainstorm, organize ideas, and prepare oral or written assignments, including the application of all four language modalities in English.
ECS1980X English Communication Skills X: Communication through Fiction
Students read, analyze, and discuss fiction from cultures around the world applying metacognitive skills and four language modalities in English.
ECS1985X English Communication Skills XI: Communication through Non-Fiction
Students read, analyze and discuss a variety of non-fiction works applying to metacognitive skills and four English Language modalities.
ECS1990X English Communication Skills XII: Communication through Storytelling
Students read, analyze and discuss stories passed from generation to generation following the oral traditions of the Native Americans and other indigenous cultures from around the world and the role musical instruments played. Using strategies, such as Flower Power, Story boards, graphic organizers, and journal writing, students will recite and create legends and tales applying the four English language modalities.
Admissions
Enrolling in a university is a big decision. That's why our dedicated admissions team is here to guide you through the admissions process and help you find the right program for you and your career goals.
To that end, we've simplified and streamlined our application process, so you can get enrolled in your program right away. Because we accept and review applications year round, you can begin class as soon as next month, depending on your program and location of choice.
Learn more about undergraduate, graduate, military, and international student admissions, plus admissions information for transfer students. You can also learn more about our tuition rates and financial aid opportunities.
To speak with our admissions team, call (855) 355-6288 or request information and an advisor will contact you shortly. If you're ready to apply, simply start your application today.

Why Choose National University
Four-Week Courses
75+ Degree Programs
Online or On-Site
Year-Round Enrollment
Military Friendly
We're proud to be a veteran-founded, San Diego-based nonprofit. Since 1971, our mission has been to provide accessible, achievable higher education to adult learners. Today, we educate students from across the U.S. and around the globe, with over 185,000 alumni worldwide.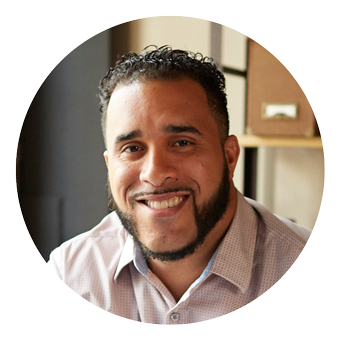 "National University has impacted my career. You can immediately apply what you learn in class to your business."
-Francisco R., Class of 2016


Introducing the
Opportunity Scholarship
In honor of our students, and in celebration of our 50th anniversary, National University is investing $30 million in new student scholarships. To learn more about the Opportunity Scholarship, how you can apply, and how much you can save, inquire today.
Program Disclosure
Successful completion and attainment of National University degrees do not lead to automatic or immediate licensure, employment, or certification in any state/country. The University cannot guarantee that any professional organization or business will accept a graduate's application to sit for any certification, licensure, or related exam for the purpose of professional certification.
Program availability varies by state. Many disciplines, professions, and jobs require disclosure of an individual's criminal history, and a variety of states require background checks to apply to, or be eligible for, certain certificates, registrations, and licenses. Existence of a criminal history may also subject an individual to denial of an initial application for a certificate, registration, or license and/or result in the revocation or suspension of an existing certificate, registration, or license. Requirements can vary by state, occupation, and/or licensing authority.
NU graduates will be subject to additional requirements on a program, certification/licensure, employment, and state-by-state basis that can include one or more of the following items: internships, practicum experience, additional coursework, exams, tests, drug testing, earning an additional degree, and/or other training/education requirements.
All prospective students are advised to review employment, certification, and/or licensure requirements in their state, and to contact the certification/licensing body of the state and/or country where they intend to obtain certification/licensure to verify that these courses/programs qualify in that state/country, prior to enrolling. Prospective students are also advised to regularly review the state's/country's policies and procedures relating to certification/licensure, as those policies are subject to change.
National University degrees do not guarantee employment or salary of any kind. Prospective students are strongly encouraged to review desired job positions to review degrees, education, and/or training required to apply for desired positions. Prospective students should monitor these positions as requirements, salary, and other relevant factors can change over time.