Center for Creative Leadership
Master of Business
Administration (MBA)
12 Months to Your CCL MBA
Complete this program in as few as 12 months (15 classes)
Online Courses
GMAT not required for admission.
Year-round Enrollment
Our admissions team reviews applications year-round.
Build Next-Level Skills for Future-Focused Leadership
While many business professionals aspire to be managers, some set their sights a little higher. National University's Center for Creative Leadership MBA program is designed to develop visionary leaders with the knowledge and skills to ignite transformational change in individuals, teams, organizations, and communities.
Today's complex and demanding economic and social climates need progressive leaders who are not only adept at managing a balance sheet but fluent in leading change and innovation in a post-pandemic business landscape. National University's groundbreaking CCL MBA was created in collaboration with the Center for Creative Leadership, a top-ranked global provider of leadership development that has worked with two-thirds of the Fortune 500. The result is one of the most unique MBA curriculums for future-focused agents of change.
Our dynamic online curriculum will equip you with both the hard and soft skills to become a visionary and creative leader, whether you're just starting out on your business career or running a global organization. NU does not require the GMAT or GRE for admission into this program, which can be completed in as few as 12 months.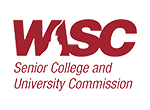 The Western Association of Schools and Colleges (WASC) accredits public and private schools, colleges, and universities in the U.S.
Course Details
Course Listing
Requirements for the Major
15 courses; 45 quarter units
Course Name
LMBA 600 Orientation Course* – 1.00
This Orientation course is designed specifically to meet the needs of working professionals as they transition into their core MBA coursework. This course also provides students with the opportunity to develop a programmatic, personalized learning plan tailored to help them pursue their educational and personal goals. In this course, students will learn about the courses in the program and explore varying definitions of leadership as they formulate ideas for their own personal definition. They will develop individual, performance-based goals by creating a Personal Success Plan. Students will also evaluate their Microsoft Office skills and remediate any gaps that may exist.
LMBA 601 Introduction to Leadership – 2.00
Prerequisite: LMBA 600
This course provides the foundation for the study of the practice of leadership in the MBA. The course starts on the premises that leadership is a social process and that everyone is capable of practicing leadership. The course is built on an ontological consideration of leadership as a practice by introducing participants to various perspectives of leadership and their ontological constructs, culminating with the collaborative framework of the Center for Creative Leadership. Drawing from this exploration, participants will develop a leadership philosophy to inform them about their own practice of leadership.
LMBA 602 Data-Informed Decision Making* – 4.00
Prerequisite: LMBA 600
This is a research course in which students analyze a leadership issue related to the direction, alignment, or commitment of organizational outcomes and then convert that issue into a research question. Students will investigate what is known about the issue (literature review), identify potential findings (theory and hypothesis), and develop a basic design (methodology) to answer the research question. The results will be a written report and presentation with a line of sight regarding how data-informed decision-making supports leaders in their strategic success.
LMBA 603 Emerging Issues: Mngmt & LDRSP* – 3.00
Prerequisite: LMBA 600
This course provides the foundation for the study of the practice of leadership in the MBA. The course starts from the premises that leadership is a social process and that everyone is capable of practicing leadership. The course is built on an ontological consideration of leadership as a practice by introducing participants to several perspectives of leadership and their ontological constructs culminating with the collaborative framework of the Center for Creative Leadership. Drawing from this exploration, participants will develop a leadership philosophy to inform their own practice of leadership.
LMBA 604 Practices of Leadership – 2.00
Prerequisite: LMBA 600
In this course, students will learn and apply the four fundamental skills relevant to leadership at all levels and across industries. They will analyze the performance of prominent leaders who practiced particular skills and explore how to apply those skills in their careers.
LMBA 605 Fundamentals of Economics* – 4.00
Prerequisite: LMBA 600
This course delivers practical, hands-on experience with the essential concepts of economics that a business manager or leaders must deploy to be successful. In this course, you will learn what these concepts are, why they are important, how to ask the right questions at the right time, and how to deploy the concepts in a real-world business environment. Topics covered in this course include price systems, market structures, monetary and fiscal policies, consumer theory, inflation rates, interest rates, employment levels, national output. Along the way to developing these practical skills, this course will advance the student's awareness of and exposure to the advantages of software tools like Excel, PowerPoint, Word, Access, and Solver.
LMBA 606 Fin Statements & Mgr. ACCT* – 4.00
Prerequisite: LMBA 600
This course is designed to provide financial information to executives, managers, entrepreneurs, and other interested parties to make the best decisions toward achieving the goals, and objectives or their organizations. Topics include accounting implications and recognition of business acquisition, cost volume – Profit Analysis, and understanding financial Statements.
LMBA 607 Corp Fin & Fin Str of an ENT* – 4.00
Prerequisite: LMBA 600
This course will cover the financial and legal structure of a company. Other topics include working capital management, time value of money, cost of capital, capital budgeting, dividend policy, globalization of finance, ethical standards, and financial strategy.
LMBA 608 Leading in a Diverse Community – 2.00
Prerequisite: LMBA 600
As communities and organizations become more diverse, whether in culture, race, ethnicity, gender, functional expertise, etc., leaders need to be able to see situations and people for what/who they really are and to lead effectively, creating sustainable and productive workplaces. In this course, students will learn to recognize and acknowledge their own biases and strategies to break their bias habits. As they deal with their own biases, students will learn to lead others to counteract bias and effectively drive change both personally and professionally.
LMBA 609 Mktg in an Information Age* – 4.00
Prerequisite: LMBA 600
In this course, students learn through case study, individual and group assignments, as well as the creation of a marketing plan, about the principles of Marketing Management and the impact that marketing has on an organization's performance in both domestic and global environments. Students gain knowledge on how to develop successful customer-driven marketing strategies as well as the fundamental marketing functions of Product, Price, Place, and Promotion (the 4Ps). Other topics include digital marketing, online marketing (web sites, email marketing, online advertising, and more), social media marketing (content marketing, major Social Media Platforms, social media engagement), and Mobile Marketing (Mobile advertising, mobile apps, texting, mobile web sites).
LMBA 610 Organizational Design and HRM* – 3.00
Prerequisite: LMBA 600
The objective of this course is to highlight the relationship between organizational strategies, structures, and processes. Strategic implementation often involves changes in organizational design that influence the nature of tasks, patterns of communication, and benchmarks for performance. And both the strategy and the resulting design led to significant adjustments to the human resource management (HRM) mix in terms of staffing, employee development and employee retention. To achieve this objective, this course reviews both theoretical perspectives and opportunities for students to apply their experience to an applied project concerning the organization in which they are currently employed.
LMBA 611 Leading Change – 4.00
Prerequisite: LMBA 600
Course topics will focus on the dynamics of change, organizational redesign, and the essential skills necessary for leaders to initiate corporate and organizational transformations. Resistance and acceptance of change initiatives, including the impact of organizational culture will be examined. Students will strengthen their leadership skills and strategies in order to initiate and implement change through problem-solving experiences across a broad range of organizational contexts.
LMBA 612 Leading Across Boundaries. – 2.00
Prerequisite: LMBA 600
Drawing on the groundbreaking, global research of the Center for Creative Leadership, this course will consider the critical strategies and tactics leaders use in building new organizational cultures and practices of cooperation. The course will include an exploration of the purpose of boundaries within organizations, the types of boundaries, and the strategies and tactics necessary to work effectively across boundaries. Students will apply the concepts learned to develop an action plan to address a current challenge in an organization of which they are a part.
LMBA 613 Strategic Leadership – 2.00
Prerequisite: LMBA 600
This course emanates from the precept that individuals and teams practice strategic leadership by creating the direction, alignment, and commitment needed to achieve the enduring performance potential of an organization. To do this effectively, leaders must understand how to think, act, and influence strategically. The course topics will focus on helping students understand and begin to develop these three critical competencies of strategic leadership. Students will be able to challenge current strategies by taking a broader and more robust view of opportunities and threats in their organization's environment, influence their peers to adopt strategies that are more in keeping with an evolving business environment, and initiate meaningful changes that position the organization to thrive, not simply survive.
LMBA 614 Capstone: Strategy* – 4.00
Prerequisite: LMBA 600; Recommended: Prior completion of: core competency courses.
A capstone course requires students to integrate principles, theories, and methods learned in courses required throughout their academic career. This project-based capstone is designed for students to use possibility thinking in order to demonstrate application, learning, and integration of all course material and core content into a business plan or leadership portfolio. Students can select which type of capstone is desired and work as individuals or as a group under the guidance of an assigned faculty advisor. In this course, students have the opportunity to conduct research, gather relevant data, and integrate and apply knowledge and skills learned in preceding courses. Students creatively analyze, synthesize, and evaluate learned knowledge in projects having a professional focus and communicate the results of their projects effectively at a professional level.
*Core Competency Course
Degree and Course Requirements
To receive a Center for Creative Leadership MBA, students must complete 45 quarter units of graduate credit. A total of 4.5 quarter units of equivalent graduate work may be granted if completed with a grade of "B" or better (3.0 GPA) at another regionally accredited institution, as it applies to this degree, and provided the units were not used in earning another advanced degree. Please refer to the section on graduate admission procedures for specific information regarding application, evaluation, and the course waiver process.
What You Can Do with this innovative CCL MBA Degree
NU's visionary CCL MBA program re-imagines the roles and responsibilities required to navigate the interdependent ethical, political, and social issues at stake in the modern workplace. The curriculum blends traditional MBA coursework with leadership skills, such as managing a diverse workforce and applying an ethical lens to business and management decision-making.
By augmenting the best of the MBA experience and challenging you to develop the sort of purpose-driven leadership skills needed to thrive in an increasingly complex world of business, you'll be prepared to confidently pursue a broad range of executive positions requiring visionary leadership. A few such possibilities include:
Sales Managers (i.e., Directors of Business Development, Regional Sales Managers, VP Sales)
Computer and Information Technology Managers (i.e., Directors of Technology, Directors of Information Technology, Technology Leads)
General and Operations Managers (i.e., Directors of Operations, Chief Operating Officers, General Managers)
Medical and Health Service Managers (i.e., Directors of Surgical Services, Medical Directors, Directors of Nursing)
Program Managers
Product Managers
Supply Chain Managers
Financial Planning and Analysis Managers
Purchasing Managers (i.e., Contracts Managers, Strategic Sourcing Managers, Procurement Managers)
Human Resource Managers
Solutions Architects
Cloud Architects
Management Analysts (i.e., Business Analysts, Strategy Consultants)
Market Research Analysts and Marketing Specialists (i.e., Product Marketing Analysts, Pricing Analysts, Analytics Consultants)
Financial Analysts
Accountants
Controllers
Technology Leads
*SOURCE: Emsi Labor Analyst- Report. Emsi research company homepage at https://www.economicmodeling.com/company/ (Report viewed: April 29, 2022). DISCLAIMER: The data provided is for Informational purposes only. Emsi data and analysis utilizes government sources to provide insights on industries, demographics, employers, in-demand skills, and more to align academic programs with labor market opportunities. Cited projections may not reflect local or short-term economic or job conditions and do not guarantee actual job growth. Current and prospective students should use this data with other available economic data to inform their educational decisions.
Why Earn Your MBA Leadership Online at NU?
Designed for working adults to complete in 12 months, NU's Center for Creative Leadership (CCL®) MBA degree program is rooted in evidence-based research on leadership development and curriculum from CCL, a top-ranked global provider of leadership development, which has more than 750,000 alumni and 50 years of experience developing custom training programs.
This leadership-focused MBA combines the best practices of CCL's leadership development programs with National University's expertise in delivering multifaceted business content, such as finance, accounting, and economics.
Courses in the program emphasize practical, hands-on experience in targeting real-world challenges and leading the way to solutions. These courses also utilize a strategy of assessing, learning, practicing, and applying to engage and motivate you through a series of experiential exercises, pushing you to grow as a leader, and becoming someone who will be able to navigate the current economic and social climate of business in a meaningful and authentic way.
Throughout the program, you'll learn to prepare for the alignment of knowledge, skills, and abilities to set organizational and individual direction; assure the commitment of internal stakeholders; and achieve the outcomes of direction, alignment, and commitment through integration and implementation of a strategic plan.
All courses are taught by expert faculty from their respective institutions. CCL believes that leadership development ignites transformational change in individuals, teams, organizations, and communities.
Perhaps best of all, NU's CCL MBA program can be completed in one year with 100% online, four-week courses. With competitive tuition rates and no GMAT required for admission, your MBA is accessible, affordable, and achievable.
The Value of an Executive Leadership Development Program
The NU CCL MBA program is designed to meet the needs of experienced professionals and working adults who are looking to build additional leadership and management skills in pursuit of a career change or internal promotion. The curriculum blends traditional MBA coursework with leadership skills, such as managing a diverse workforce and applying an ethical lens to business and management decision-making. In addition to the MBA degree, graduates will receive a series of microcredentials for the practice and theory of leadership and management.
National University and the Center for Creative Leadership are committed to developing visionary leaders with the capacity to see beyond what many others see. By integrating the traditional hard skills of an MBA program with soft skills, our curriculum creates opportunities for you to add value to your company and society in this constantly changing world.
With this combination of hard and soft skills, you'll find yourself highly marketable as a creative leader who can advocate change and exude leadership qualities within your organization. According to the Bureau of Labor Statistics, employment in management occupations is projected to grow 9 percent from 2020 to 2030, about as fast as the average for all occupations, and will result in about 906,800 new jobs. Employment growth is expected to be driven by the formation of new organizations and expansion of existing ones, which should require more workers to manage these operations.
Top executives are tasked with greater responsibility, requiring visionary leaders who have adapted to the changing landscape of the business world and possess a keen understanding of how to plan strategies and policies to ensure that an organization meets its goals.
With these credentials, today's business leaders can expect to be well compensated. The BLS states that top executives are among the highest paid workers in the United States. The median annual wage for chief executives was $179,520 in May 2021, and the highest 10 percent earned more than $208,000.
*SOURCE: https://www.bls.gov/ooh/management/top-executives.htm#tab-5
Month 1 (4 weeks) LMBA 600: Orientation course (Prerequisite for all other courses)
Month 2 (4 weeks) LMBA 601: Introduction to Leadership
Month 2 (4 weeks) LMBA 602: Data-Informed Decision Making (Research)
Month 3 (4 weeks) LMBA 603: Emerging Issues in Management and Leadership
Month 3 (4 weeks) LMBA 604: Practice of Leadership
Month 4 (4 weeks) LMBA 605: Fundamental of Economics
Month 5 (4 weeks) LMBA 606: Financial Statements and Managerial Accounting
Month 6 (4 weeks) LMBA 607: Corporate Finance and Financial Structure of an Enterprise
Month 6 (4 weeks) LMBA 608: Leading in a Diverse Community
Month 7 (4 weeks) LMBA 609: Marketing in an Information Age
Month 8 (4 weeks) LMBA 610: Organizational Design and HRM
Month 9 (4 weeks) LMBA 611: Leading Change
Month 10 (4 weeks) LMBA 612: Leading Across Boundaries
Month 11 (4 weeks) LMBA 613: Strategic Leadership
Month 12 (4 weeks) LMBA 614: Capstone: Strategy
Articles and Blog Posts About Creative Leadership in Today's Business World
Check out the following blog articles to learn more about the leadership-focused, innovative curriculum taught within the Center for Creative Leadership MBA program.
Program Learning Outcomes
Upon competition of NU's online MBA program, you'll be able to:
Analyze the impact of organizational decisions on stakeholders through financial and economic analysis and risk assessment, and create an alternative course of action
Utilize critical thinking in communication efforts, and communicate with clarity and efficacy in a variety of formats
Implement quantitative analysis methods against relevant information and data trends in relation to operations and decision-making
Apply the ethical responsibilities of an organization and evaluate the ethical, legal, and political implications of business practices
Illustrate leadership theories to diagnose the effects of leadership behaviors on organizational performance, and change management plans that result in increased potential for individuals and the organization to achieve desired outcomes
Critique one's leadership skills and continuously adapt to a variety of complex, multicultural team and organizational settings
Hear From Our Faculty
Watch our video to learn more about the CCL MBA program from Dr. Gangaram Singh, Executive Vice President and Provost at National University, and Todd Deal, Senior Faculty and Director, Higher Ed Practice, at the Center for Creative Leadership.

"The speed of change in practically all industries and markets makes it necessary for everyone to be aware of what is happening and be prepared to deal with change. Our program is designed in a way that helps students to assess business needs and meet those ever-changing needs."
-Dr. Farhang Mossavar-Rahmani, Professor of Finance and CCL MBA Director
Admissions
Enrolling in a university is a big decision. That's why our dedicated admissions team is here to guide you through the admissions process and help you find the right program for you and your career goals.
To that end, we've simplified and streamlined our application process, so you can get enrolled in your program right away. Because we accept and review applications year round, you can begin class as soon as next month, depending on your program and location of choice.
Learn more about undergraduate, graduate, military, and international student admissions, plus admissions information for transfer students. You can also learn more about our tuition rates and financial aid opportunities.
To speak with our admissions team, call (855) 355-6288 or request information and an advisor will contact you shortly. If you're ready to apply, simply start your application today

Why Choose National University
Four-Week Courses
75+ Degree Programs
Dynamic Online Learning
Year-Round Enrollment
Military Friendly
We're a veteran-founded, San Diego-based nonprofit. Since 1971, our mission has been to provide accessible, achievable higher education to adult learners. Today, we educate students from across the U.S. and around the globe, with over 200,000 alumni worldwide.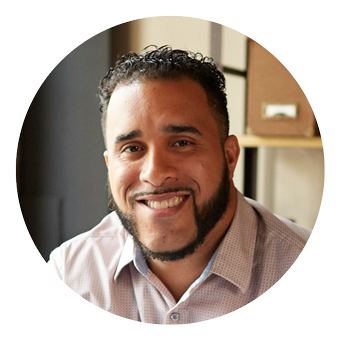 "National University has impacted my career. You can immediately apply what you learn in class to your business."
-Francisco R., Class of 2016


Year of You Scholarship
Do you qualify for a needs-based scholarship? Learn more about the NU Year of You Scholarship and other scholarship opportunities to unlock the door to your dreams!
Program Disclosure
Successful completion and attainment of National University degrees do not lead to automatic or immediate licensure, employment, or certification in any state/country. The University cannot guarantee that any professional organization or business will accept a graduate's application to sit for any certification, licensure, or related exam for the purpose of professional certification.
Program availability varies by state. Many disciplines, professions, and jobs require disclosure of an individual's criminal history, and a variety of states require background checks to apply to, or be eligible for, certain certificates, registrations, and licenses. Existence of a criminal history may also subject an individual to denial of an initial application for a certificate, registration, or license and/or result in the revocation or suspension of an existing certificate, registration, or license. Requirements can vary by state, occupation, and/or licensing authority.
NU graduates will be subject to additional requirements in a program, certification/licensure, employment, and state-by-state basis that can include one or more of the following items: internships, practicum experience, additional coursework, exams, tests, drug testing, earning an additional degree, and/or other training/education requirements.
All prospective students are advised to review employment, certification, and/or licensure requirements in their state, and to contact the certification/licensing body of the state and/or country where they intend to obtain certification/licensure to verify that these courses/programs qualify in that state/country, prior to enrolling. Prospective students are also advised to regularly review the state's/country's policies and procedures relating to certification/licensure, as those policies are subject to change.
*Positions may require additional experience, training, and other factors beyond successfully completing this degree program. Depending on where you reside, many positions may also require state licensure, and it is the responsibility of the student to ensure that all licensure requirements are met. We encourage you to also review program-specific requirements. Any data provided on this page is for informational purposes only and does not guarantee that completion of any degree program will achieve the underlying occupation or commensurate salary.