Bachelor of Arts
in English
with Single Subject Preparation
4-week
COURSES
Start sooner and finish faster with our innovative course design.
Year-round
enrollment
Our admissions team reviews applications year-round.
185k+ Alumni Worldwide
Become a member of NU's global community.
Program Overview
Prepare to become a middle or secondary school English or language arts teacher with a Bachelor of Arts in English with single subject matter preparation for teaching. The BA in English literature program is approved by the California Commission on Teacher Credentialing. Students who complete this program, including the required portfolio, will not be required to take the California Subject Examination for Teachers (CSET) in English to receive their teaching credential. To fulfill the single subject matter preparation standards mandated by the state of California, the BA online degree program requires additional study in certain areas beyond what is required by the regular major in English. In order to receive the equivalency letter, students must also submit a portfolio of work produced in program courses; the requirements of the portfolio are covered in ENG 300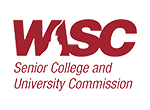 The Western Association of Schools and Colleges (WASC) accredits public and private schools, colleges, and universities in the U.S.
Course Details
Course Listing
Preparation for the Major
5 courses; 22.5 quarter units
Course Name
COM 103 Public Speaking – 4.50
This class is an introduction to the principles and application of speaking effectively to diverse audiences in a variety of settings. Focus is on topic selection, organization, analysis of research, and delivery, with special attention on learning effective delivery skills.
ILR 260 Academic Information Literacy – 4.50
Prerequisite: ENG 102
A cross-disciplinary course that teaches effective report and research paper writing through the use of key computer technologies. Topics include library and Internet research; information organization, evaluation, and synthesis; MLA and APA style formats; and the use of document-production, image-editing, and presentation software.
LIT 100 Introduction to Literature* – 4.50
Prerequisite: ENG 102
An overview of the main genres of literature, including fiction, poetry and drama. Examines literary language and different approaches to literary criticism designed to increase student confidence when responding to literature.
THR 200 Theater Arts – 4.50
An introduction to theater as a dramatic medium, focusing on performance and production skills in a variety of genres and contexts.
*May also be used to satisfy General Education requirements.
And one of the following two courses: ENG 201 or ENG 202
Course Name
ENG 201 Fiction Writing I – 4.50
Prerequisite: ENG 102
An introductory course in writing short fiction. Students will focus on the basic elements of fiction writing and write their own original work. Students will also analyze published work and discuss each other's writing in a traditional workshop format. Designed to give students a basis for future creative work.
ENG 202 Poetry Writing I – 4.50
Requirements for the Major
25 courses; 108 quarter units
English Requirements
11 courses; 49.5 quarter units
Course Name
COM 360 Representation in the Media – 4.50
Prerequisite: ENG 102
An exploration of the ways in which popular media represents our diverse and dynamic culture. The course focuses particularly on images and narratives of race and gender on television, in the movies and in popular culture. It also examines the cultural forces that influence how such representations are produced and perceived, their political and behavioral consequences, and various methods for analyzi
ENG 350 Fundamentals of Linguistics – 4.50
Prerequisite: ENG 102
An introduction to contemporary linguistics. Covers the phonology, morphology and syntax of the English language with an emphasis on language acquisition as related to the developmental stages of childhood. The course is especially designed for students intending to teach elementary school students.
ONE of the following TWO courses: LIT 311 or LIT 312
Course Name
LIT 311 British Literature I – 4.50
Prerequisite: ENG 240 and; LIT 100
A survey of important British authors and literary trends from Chaucer through the middle of the 18th century.
LIT 312 British Literature II – 4.50
Prerequisite: ENG 240 and LIT 100
A survey of important British authors and literary trends from the late 18th century through the modern era, with a focus on Romantic, Victorian and Modernist writers and texts. Some attention will also be paid to colonial and post-colonial writing in English.
Course Name
LIT 321 American Literature I – 4.50
Prerequisite: ENG 240 and LIT 100
A survey of important American authors and literary trends through the late 19th century. Texts will be situated in relation to cultural, philosophical, social and historical contexts, e.g., Puritanism and its legacies, varieties of American Romanticism, debates over slavery and gender roles, formation of national identities.
LIT 338 Shakespeare – 4.50
Prerequisite: ENG 240 and LIT 100
An examination of major works of William Shakespeare.
Prerequisite: ENG 240 and LIT 100
An examination of mythology. This course recognizes that myth-making is a creative activity central to all cultures, including our own society. Students analyze and compare mythological narratives from a variety of cultures.
LIT 365 Contemporary Literary Theory – 4.50
Prerequisite: ENG 240 and LIT 100
A survey of important contemporary literary theories and their application to literary analysis and criticism.
LIT 430 Children's Literature – 4.50
Prerequisite: ENG 240 and LIT 100
Provides students with a foundation for teaching children to read and learn through reading. Students learn to identify the stages in reading development, select appropriate literary texts for diverse learners at each stage, analyze children's literary texts, and assess the literacy and language development of young learners.
Any ONE of the following THREE courses: LIT 410 or LIT 420 or LIT 460
Course Name
LIT 410 African American Literature – 4.50
Prerequisite: ENG 240 and; LIT 100
Examination of important representative works by U.S. African-American writers and theoretical approaches relevant to studying that literature. Emphases may vary in different sections.
LIT 420 U.S. Latino Literature – 4.50
Prerequisite: LIT 100 and ENG 240
Examination of important representative works by U.S. Latino writers and theoretical approaches relevant to studying that literature. Emphases may vary in different sections.
LIT 460 Gender and Literature – 4.50
Prerequisite: ENG 240 and LIT 100
A study of the representations of gender in literature to better understand changing literary aesthetics. Discusses assumptions about the ways gender permeates language and discourse.
LIT 463 Contemporary World Literature – 4.50
Prerequisite: ENG 240 and LIT 100
Study of contemporary literary works from diverse cultures outside the Anglo-American literary tradition.
Course Name
LIT 498 English Capstone Course – 4.50
Prerequisite: Satisfactory completion of 8 upper-division ENG or LIT courses
This course is designed as the culmination of the English B. A. program. Students will bring the skills in literary study, analysis, research and writing learned in the program to bear on an original work of literary scholarship. Students will also be given the opportunity to revisit and revise several papers written in previous classes in the major. This course is an eight-week Practicum. Grading is H, S, or U only.
Degree and Course Requirements
To receive a Bachelor of Arts in English with Single Subject Matter Preparation and Inspired Teaching and Learning Preliminary Single Subject Teaching Credential (California), candidates must complete at least 180 quarter units as articulated below, 45 of which must be completed in residence at National University, 76.5 of which must be completed at the upper division level, and a minimum of 69 units of the University General Education. In the absence of transfer credit, additional general electives may be necessary to satisfy total units for the degree. The following courses are specific degree requirements. All students receiving an undergraduate degree in Nevada are required by State Law to complete a course in Nevada Constitution.
Program Learning Outcomes
Knowledgeably discuss major writers, works, movements, and periods of the British and American literary traditions.
Evaluate the relationship of marginalized or oppositional voices to the evolution of literary traditions and histories.
Identify major critical approaches to the interpretation of works of literature.
Compose sophisticated written works of literary analysis, incorporating appropriate close reading, research, and writing skills.
Identify issues and challenges confronting middle and secondary school English teachers in the public schools.
Discuss language structures, language acquisition, linguistic diversity and the development of literacy.
Admissions
Enrolling in a university is a big decision. That's why our dedicated admissions team is here to guide you through the admissions process and help you find the right program for you and your career goals.
To that end, we've simplified and streamlined our application process, so you can get enrolled in your program right away. Because we accept and review applications year round, you can begin class as soon as next month, depending on your program and location of choice.
Learn more about undergraduate, graduate, military, and international student admissions, plus admissions information for transfer students. You can also learn more about our tuition rates and financial aid opportunities.
To speak with our admissions team, call (855) 355-6288 or request information and an advisor will contact you shortly. If you're ready to apply, simply start your application today

Why Choose National University
Four-Week Courses
75+ Degree Programs
Online or On-Site
Year-Round Enrollment
Military Friendly
We're proud to be a veteran-founded, San Diego-based nonprofit. Since 1971, our mission has been to provide accessible, achievable higher education to adult learners. Today, we educate students from across the U.S. and around the globe, with over 185,000 alumni worldwide.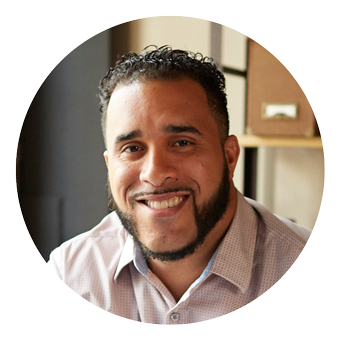 "National University has impacted my career. You can immediately apply what you learn in class to your business."
-Francisco R., Class of 2016


Introducing the
Opportunity Scholarship
In honor of our students, and in celebration of our 50th anniversary, National University is investing $30 million in new student scholarships. To learn more about the Opportunity Scholarship, how you can apply, and how much you can save, inquire today.
Program Disclosure
Successful completion and attainment of National University degrees do not lead to automatic or immediate licensure, employment, or certification in any state/country. The University cannot guarantee that any professional organization or business will accept a graduate's application to sit for any certification, licensure, or related exam for the purpose of professional certification.
Program availability varies by state. Many disciplines, professions, and jobs require disclosure of an individual's criminal history, and a variety of states require background checks to apply to, or be eligible for, certain certificates, registrations, and licenses. Existence of a criminal history may also subject an individual to denial of an initial application for a certificate, registration, or license and/or result in the revocation or suspension of an existing certificate, registration, or license. Requirements can vary by state, occupation, and/or licensing authority.
NU graduates will be subject to additional requirements on a program, certification/licensure, employment, and state-by-state basis that can include one or more of the following items: internships, practicum experience, additional coursework, exams, tests, drug testing, earning an additional degree, and/or other training/education requirements.
All prospective students are advised to review employment, certification, and/or licensure requirements in their state, and to contact the certification/licensing body of the state and/or country where they intend to obtain certification/licensure to verify that these courses/programs qualify in that state/country, prior to enrolling. Prospective students are also advised to regularly review the state's/country's policies and procedures relating to certification/licensure, as those policies are subject to change.
National University degrees do not guarantee employment or salary of any kind. Prospective students are strongly encouraged to review desired job positions to review degrees, education, and/or training required to apply for desired positions. Prospective students should monitor these positions as requirements, salary, and other relevant factors can change over time.