Community College Life Changer
Scholarship
Full-Tuition Scholarship Opportunity for Community College Employees
National University is pleased to announce a full-tuition scholarship opportunity available to any employees of Community Colleges.
Fall 2022 Winner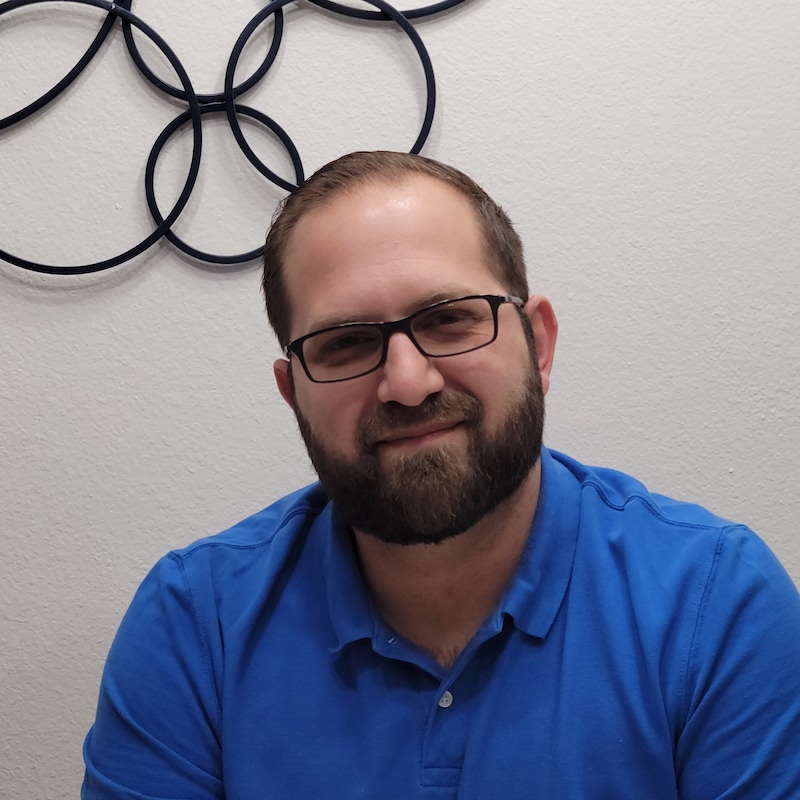 Congratulations to our Fall 2022 winner, Rabie Al-Shaikh from Cuyamaca College! You can learn more about our National University's Life Changer Scholarship recipient
here
.
Spring 2022 Winner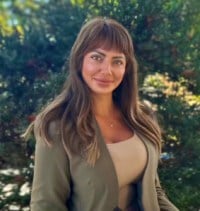 Congratulations to our Spring 2022 winner, Silva Jajo! You can learn more about our National University's Life Changer Scholarship recipient
here
.
Fall 2020 Winner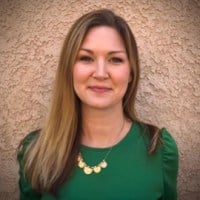 Congratulations to our fall 2021 winner, Bethany Davis! You can learn more about our National University's Life Changer Scholarship recipient
here
.
Eligibility Criteria:
To be eligible, applicant must:
Be a full-time employee at any Community College for a minimum of two consecutive years
Demonstrate leadership and service in their role at the community college and/or in their community
Be a U.S. citizen or resident
To maintain scholarship eligibility, awardee must maintain a 3.0 GPA or higher for master's degree programs or a 2.5 GPA or higher for bachelor's degree programs. Additionally, the awardee must continue employment at the community college for the duration of the scholarship, and must not take a break in classes lasting longer than three months.
Selection Criteria:
40% — Two essay prompts
30% — Three recommendation letters
30% — Top three finalists for Zoom interview
Application Process:
Complete online application form
Submit three letters of recommendation; at least one from a supervisor and one from a colleague currently working in the community college.
Submit a maximum 500-word essay to each of the following prompts:

What impact to your community, career field, and community college do you seek to make with this degree?
How will this degree fit into your short term and long-term, personal, and professional career goals?
Complete a FAFSA application here.

Based on the selection criteria mentioned above, only the top three candidates will be chosen for an interview with the selection committee.

Considerations:

The Online Application will be open October 10, 2022 and will close December 10, 2022 at 11:59PM PST.

Why Choose National University?

Adult Focused for 50 Years: National University has been dedicated to providing accessible, achievable higher education to hard-working adults since 1971.
Flexible 4-Week Courses: Start sooner and finish faster with four-week courses, monthly start dates, and year-round enrollment.
190+ Degree Programs: Choose from career-focused associate, bachelor's, master's, and doctoral programs designed to help you pursue your purpose and make an impact in your community.
Online and On-site: Study options designed to fit into your busy schedule.
Regionally Accredited: WASC Senior College and University Commission (WSCUC) accreditation means your education meets high standards and is transferable.
Veteran-Founded Nonprofit: National University is proud to be San Diego's largest private nonprofit university.

About National University

National University, a Veteran-founded nonprofit, has been dedicated to meeting the needs of hard-working adults by providing accessible, affordable, achievable higher education opportunities since 1971. As San Diego's largest private nonprofit university, NU offers over 75 online and on-site programs and flexible four-week courses designed to help students reach their goals while balancing busy lives. Since its founding, the NU community has grown to over 25,000 students and 230,000 alumni around the globe, many of whom serve in helping industries such as business, education, health care, cybersecurity, and law and criminal justice.

National University, a California-based institution, makes continual efforts to comply with state authorization regulations governing out-of-state educational activities and to obtain required approvals. Since these regulations vary by state and change over time, all National University programs are not available to students in every state.

*Pre-licensure nursing and radiation therapy programs are not eligible for this scholarship. Other offer restrictions may apply. For questions, please contact National University.

**Eligibility requirements apply.

This scholarship is only applicable to programs in our class-based modality. 1:1 programs are not currently eligible for this offer.