Graduate Certificate in Applied Behavior Analysis
Graduate Certificate in Applied Behavior Analysis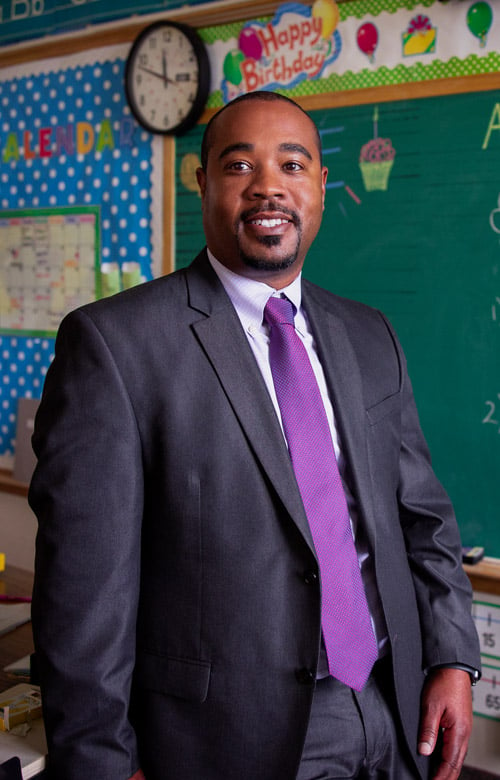 QUICK FACTS
Become a part of NU's global alumni community.
The Graduate Certificate in Applied Behavior Analysis includes four-week classes.
National University is San Diego's largest private nonprofit university.
We are no longer accepting applications for this program.
Gain teaching techniques to promote positive behavior in the classroom by earning a Graduate Certificate in Applied Behavior Analysis.
Applied behavior analysis is focused on exploring the principles of learning theory as related to the science of human behavior. Throughout the applied behavior analysis certification program, you'll develop strategies for shaping and promoting positive behavior change, including discrete trial instruction, pivotal response training, incidental teaching, fluency-based instruction, and others. The techniques you'll explore have been proven effective in improving skills such as language, self-help, and play, as well as in decreasing behaviors like aggression, self-stimulatory behaviors, and self-injury.
The six-course sequence in applied behavior analysis is designed to prepare you for the national ABA certification examinations sponsored by the Behavior Analyst Certification Board (BACB). Upon successful completion of National University's six course sequence, students receive a certificate of completion from National University, but this is not professional certification by the Behavior Analyst Certification Board (BACB) and does not entitle students to claim they are Board Certified Behavior Analysts (BCBAs). Information about becoming certified through the BACB can be found at www.bacb.com.
Program Learning Outcomes
Evaluate data and information from applied behavior analysis procedures, and synthesize in graphic, textual, and oral formats.
Integrate overall practice guidelines code of ethics and laws in applied behavior management.
Critique relevant research literature and use idiographic research methods to solve behavior problems.
Use multiple data sources and points of view in the design, implementation, and evaluation of analytic goals.
Apply methods of applied behavior analysis to practice.
Click here for program specific course information.
Meet Our Faculty
Why Choose National University?
We're proud to be a veteran-founded, San Diego-based nonprofit. Since 1971, our mission has been to provide accessible, achievable higher education to adult learners. Today, we educate students from across the U.S. and around the globe, with over 175,000 alumni worldwide.
#1 Choice for CA Teachers
NU has recommended more candidates for teaching credentials in CA than any other university in the state.
Accredited by NCATE
Sanford College of Education is accredited by the National Council for Accreditation of Teacher Education.
Four-Week Classes
Focus on one subject at a time — one month at a time — and finish your degree faster.
On Campus or Online
Study when and where it's convenient for you with evening, weekend, and 100% online classes.
20+ Campus Locations
Attend class onsite at one of over 20 campus locations across California or in Nevada.
Military Friendly
As a Yellow Ribbon school, we offer tuition discounts to servicemembers and dependents.