Master of Forensic Sciences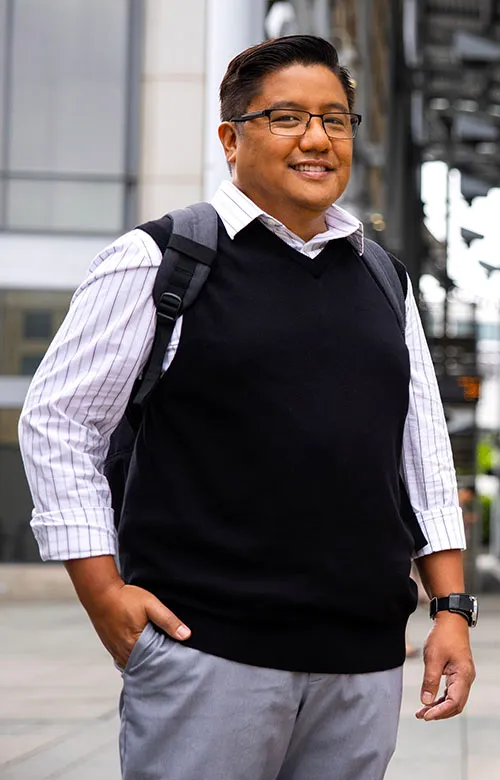 QUICK FACTS
Become a part of NU's global alumni community.
The Master of Forensic Sciences program includes four-week courses.
National University is San Diego's largest private nonprofit university.
Whether you are seeking a career specifically in the forensic sciences or hoping to advance your skills in law enforcement, lab work, law, investigation, or another profession, you'll learn valuable and applicable skills in this leading-edge field with a Master of Forensic Sciences. The program is grounded in the study of basic human anatomy, components of death investigation, analysis of disease and trauma, and identification of unknown dead persons. You'll learn how to professionally interact with forensic pathologists and investigators, and how to apply scientific methods to the resolution of legal problems.
The master's in forensic science program provides two areas of specialization. The specialization in Criminalistics includes courses in trace evidence, advanced forensic toxicology, advanced forensic serology and DNA, forensic anthropology and archeology, and more. The specialization in Investigation focuses on advanced forensic investigative techniques for the field, giving you a comprehensive understanding of the concepts underlying the forensic sciences.
Program Learning Outcomes
Explain basic human anatomy, components of death investigation and techniques used for analysis of diseases and trauma, identification of unknown dead bodies; and to professionally interact with the forensic pathologist and medico-legal death investigators.
Apply the technical procedures and methods of collection, preservation, chain of custody, analysis, comparison and report preparation of the biological, trace and toxicological evidentiary evidence.
Analyze the basic principles and the role of crime scene investigators in forensic and legal procedures.
Apply the basic principles of forensic photography, and explain the legal issues related to forensic photography and courtroom or trial presentation.
Apply profiling knowledge and crime scene analysis methods to crime scene variables.
Analyze the legal, ethical, and constitutional tensions between the interests of society, and the rights of individuals in connection with various criminal procedures and contexts.
Why Choose National University?
We're proud to be a veteran-founded, San Diego-based nonprofit. Since 1971, our mission has been to provide accessible, achievable higher education to adult learners. Today, we educate students from across the U.S. and around the globe, with over 185,000 alumni worldwide.
Four-Week Courses
Focus on one subject at a time — one month at a time — and finish your degree faster.
75+ Degree Programs
Choose from associate, bachelor's, and master's degrees, plus credentials and certificates.
On Campus or Online
Study when and where it's convenient for you with evening, weekend, and 100% online classes.
Year-Round Enrollment
Apply or transfer any time. Classes start monthly, and applications are accepted year round.
20+ Locations
Attend class and learn onsite at one of over 20 locations in California.
Military Friendly
As a Yellow Ribbon school, we offer tuition discounts to servicemembers and dependents.
College of Letters and Sciences
"Our faculty are established scholars and creators in their own fields. They are dedicated to making your entry into their disciplines a successful one, preparing you for your career as well as graduate study."
College of Letters and Sciences